While you're on vacation here in the White Mountains, we encourage you to hit the trails with your family and explore the great outdoors and the natural beauty that surrounds us. There are plenty of great hiking options for families or for those who just want to take a short jaunt in the woods. Here are 5 hikes to get you started this summer.
Smarts Brook Loop-Thornton
This a fun spot for families as the hike to the 30 foot granite gorge within the Smarts Brook Trail is only 0.5 miles in. The entire loop, which passes the beaver meadow is 3.6 miles. There are plenty of spots along the way to sit out on the rocks and splash around in the small cascades.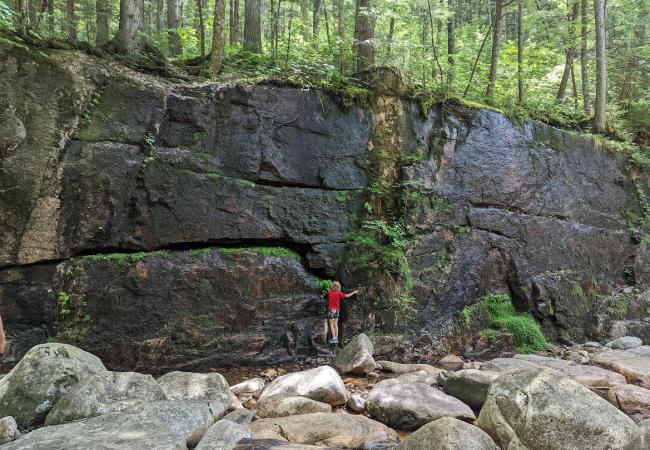 (Photo Courtesy: Colleen Eliason)
Foss Mountain-Eaton
This is a hike that is great for those looking to stretch the legs, get some lovely 360° views and have a family picnic at the top. (Look for blueberries in season!) The trail itself is a little under a mile in length, so it is good for all abilities. Also a nice spot to watch the sunset.
Discovery Trailhead-Lincoln
This 1.4-mile loop trail is great for families looking to stretch their legs, and get out into nature. This is an interpretive trail so be on the look out for signage along the way talking about the nature and history of the area.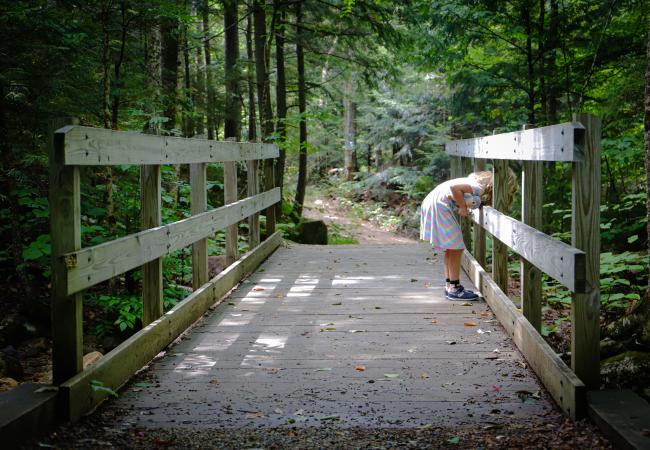 (Photo Courtesy: Colleen Eliason)
Stinson Mountain-Rumney
On New Hampshire's list, "52 With a View", this 3.4 mile, out and back hike, is a gradual walk to the summit so it is a good trail for beginners or younger hikers. If you want to lengthen the hike a bit, you can opt to make it a loop hike by descending via the snowmobile trail instead.
Thompson Falls-Gorham
For families looking to find a waterfall, get out in the woods, but not put in too much effort, this is an excellent trail. The Thompson Falls trail begins at the Wildcat Mountain parking lot. From there, head over the footbridge adjacent to the lodge and turn left to follow the river and the Wildcat Trail until you spot signs for Thompson Falls. Stick to the left and enjoy a very small brook crossing before you reach these delightful falls. The trail is approx. 1.1 miles (out and back), and the falls are a great spot for dipping your toes in or enjoying a picnic lunch.