One of our favorite things about visiting the attractions in the White Mountains is trying out all the fun food that they have to offer. Some foods are signature items that you always order, year after year. Others are new delicacies that you just have to try for the fun of it. Still others are just classic items that will always remind you of your visit to the White Mountains. Here are just 7 of our favorites that we simply can't do without.
Clark's Bears-Make Your Own Sundae at the Peppermint Saloon
The Peppermint Saloon is a must-visit on a hot day at Clark's Bears. After riding the White Mountain Central Railroad (with a visit from that old goat, the Wolfman), and enjoying one of Clark's trained black bear shows, mosey on down to the Saloon to build your own sundae. With a variety of ice cream flavors and more toppings than you could possibly fit on a sundae, you might have a creation that's too pretty (or monumental!) to eat…maybe.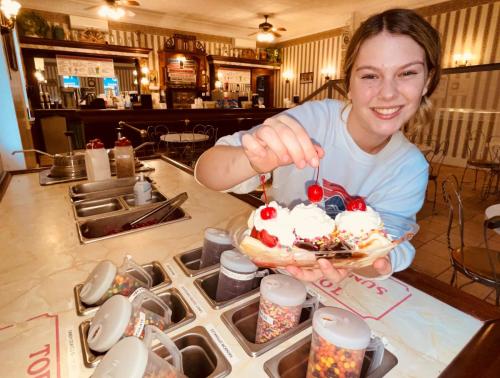 Hobo Railroad-Maple products from local company Just Maple
The Hobo Railroad offers scenic, and relaxing train rides along the Pemigewasset River and welcome you to bring your own picnic lunch aboard the train! Forget dessert? Purchase a delicious maple goodie from the company Just Maple, located in Tilton, NH to enjoy on board.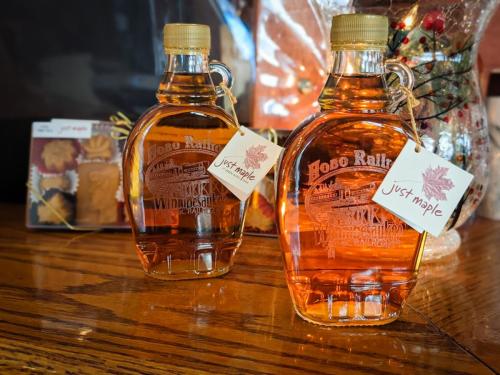 Kettle Corn just got a major revamp with the addition of maple, thanks to Maple Fools Maple Kettle Corn made just down the road in the Lakes Region of NH. Fans of this treat enjoy the combination of sweet and salty and that hint of pure New Hampshire maple syrup. Grab a bag to munch on when you're doing exploring Lost River's glacial caves.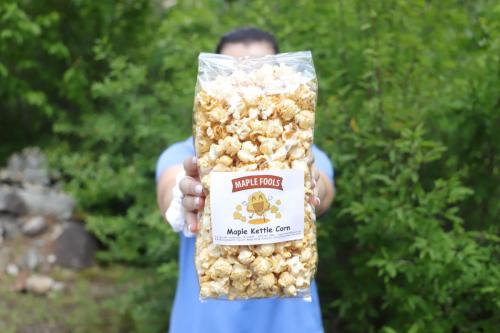 If you need a quick, yet delicious bite to eat before climbing aboard the "Railway to the Moon", consider ordering one of their hearty breakfast sandwiches. Available on an English muffin, croissant, or bagel, it's sure to fill you up for the journey to the summit of Mount Washington. No pre-cooked, or frozen eggs used here. The Cog prides itself on using real eggs in their breakfast sandwiches.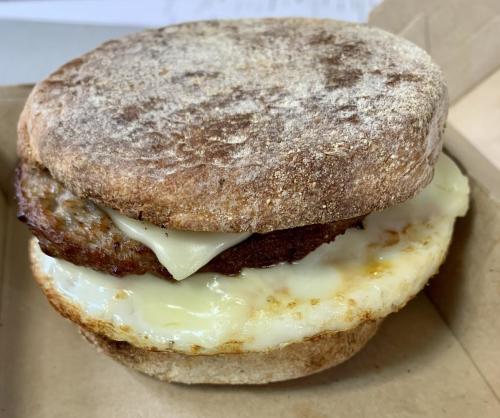 If you're looking for a great souvenir to bring home from your adventures in the White Mountains, or need the perfect White Mountains gift, check out the maple table in the gift shop at Polar Caves Park. Nothing says "I Love You" more than a gallon of Pure NH Maple Syrup (or any other delicious maple product for that matter).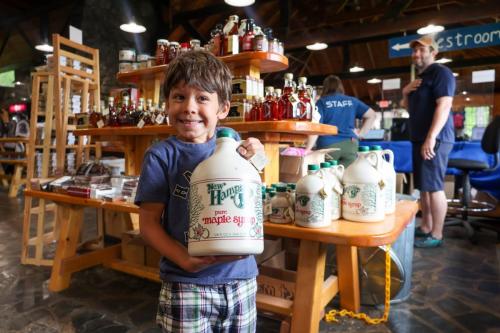 Santa's Village-Decorate Your Own Gingerbread Cookie
Whether you are currently a child, or were once a child, and spent at your summer visiting Santa's Village, you have iced and eaten at least one of their gingerbread man cookies and enjoyed licking the remaining frosting from your fingers. (With many food options to enjoy at Santa's Village, runners up are the bags of mini doe-nuts, and pizza from Nick's Pizza Emporium).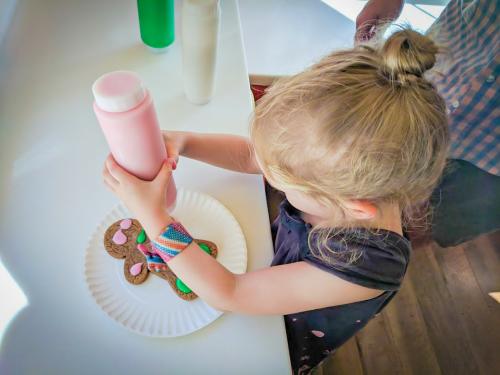 You didn't know you needed popcorn in a bucket until you visited Story Land! Buttery, salty, and delicious, this popular treat is not only a fun way to eat popcorn throughout the park but offers a fun souvenir for the kids, (or yourself).