Halloween is nearly upon us and that means that things are about to get spooky (but not too spooky) in the White Mountains.  If you're planning on staying a spell with your boys and ghouls, see what's in store for you the next couple of weekends.  Trust us…it's going to be a scream!
Merry Trick or Treat at Santa's Village
Halloween mixes with Christmas during this annual October event at Santa's Village.  Children and adults are encouraged to wear costumes and trick or treating will be available at many of the shops.  Christmas music will fill the air as you are surrounded by Halloween decorations. Tickets must be purchased online in advance.
Hobooo Express at the Hobo Railroad
Ride the rails and wear a costume! Enjoy a 1.5-hour excursion along the Pemigewasset River during the Hobo Railroad's final weekend of their fall season. Trains depart at 11:00 am and 1:00 pm. Tickets must be purchased online in advance.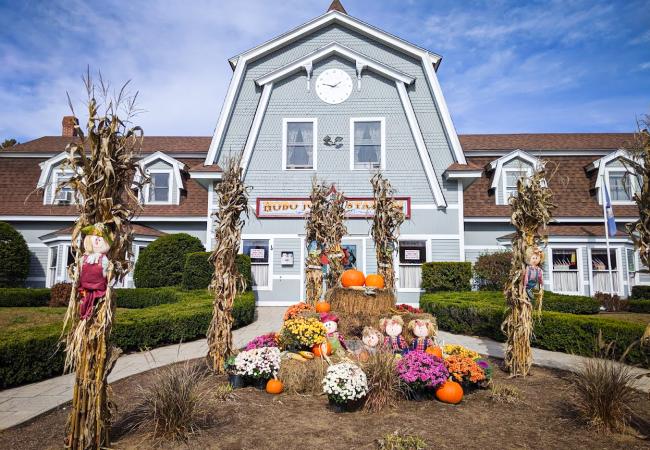 Pumpkin Patch Express at the Conway Scenic Railroad
The Conway Scenic Railroad runs the "Pumpkin Patch Express" the weekend of October 30th and 31st with a stop at the Pumpkin Patch where apple cider and donuts will be available for purchase and children may pick out their very own pumpkin as a free Halloween treat.  Everyone is encouraged to get into the spirit by wearing costumes. Reservations recommended and can be purchased online.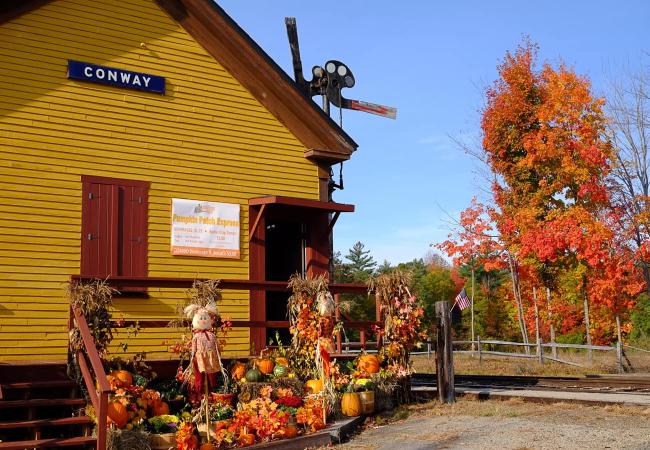 Living Shores Aquarium Scavenger Haunt
Join Living Shores Aquarium for their first ever Halloween themed, "Scavenger Haunt"! From October 23-October 31, visitors will receive a scavenger hunt card that will ask questions about the exhibits and their inhabitants while searching for Ghosts and Goblins. Completed cards can get turned in at the retail shop for a bag of candy! Family-friendly costumes are encouraged.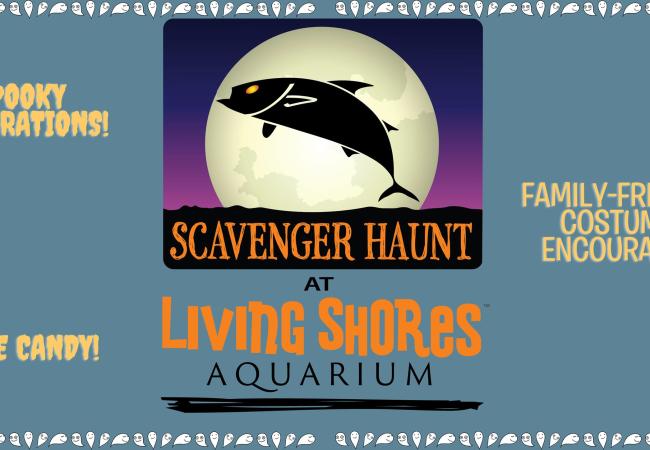 Believe in Books Spooky Movies
Friday nights are Spooky Family Movie Nights at Believe in Book's Theater in The Wood. Bring your family, wear your Halloween costumes, grab a slice of pizza or some popcorn from our concession stand and enjoy a not so scary movie! On the 22nd, enjoy the Disney classic, Hocus Pocus, and on the 29th, don't miss the showing of the Nightmare Before Christmas.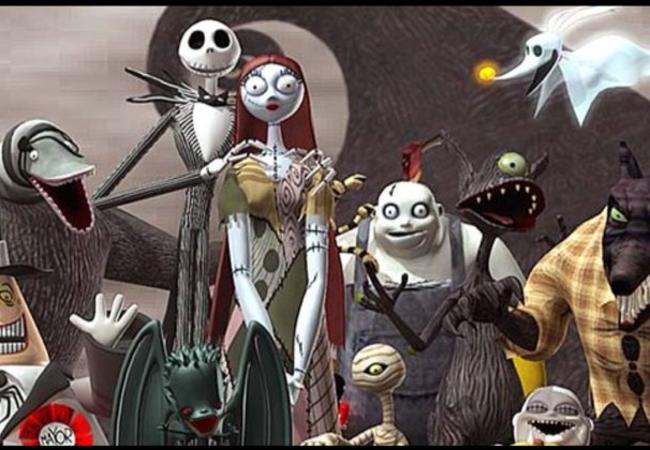 Naturally Wild Halloween at the Squam Lakes Natural Science Center
Come in costume to the Squam Lakes Natural Science Center on Halloween day and see Creatures of the Night Pop Up Animal Encounters and watch the animals along the trail enjoying a variety of pumpkin treats! Children will receive a bag of Halloween treats at the end of their visit to take home. This event does sell out, so be sure to purchase tickets online in advance.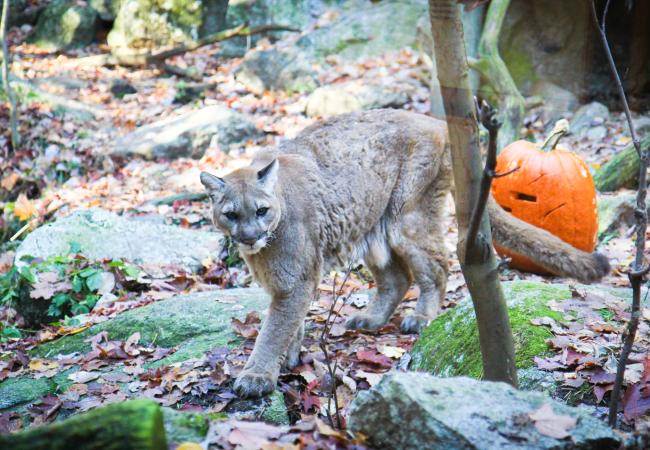 Settler's Green Boo Bash
On October 29, Settlers Green will host a family-friendly evening outdoors to celebrate Halloween. The evening's events include a kid's costume parade, free outdoor Halloween-themed movie, drop-in art, slime-making, games and prizes and a pizza party!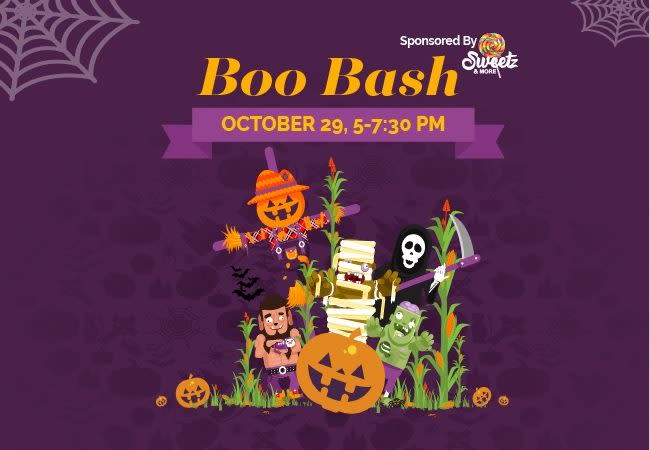 Return of the Pumpkin People
Head to the Mount Washington Valley until the end of October to experience the Pumpkin People phenomenon for yourself! Over 60 businesses and community members have Pumpkin People scenes on display and it's your job is to find them all! Maps can be found at participating businesses as well as at the Jackson Chamber of Commerce.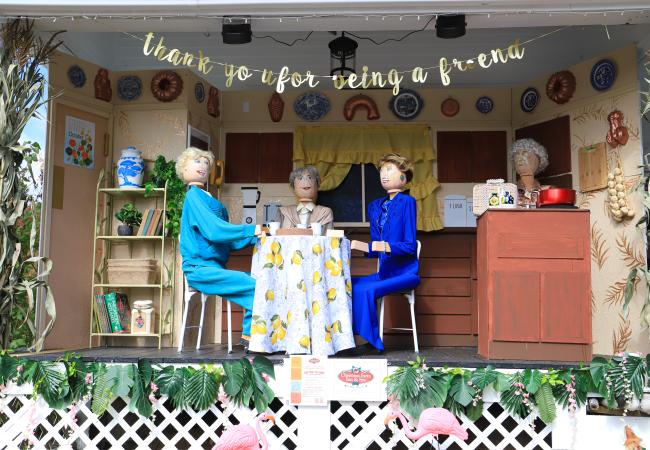 Gathering of the Jack O' Lanterns in Littleton
On October 30, Littleton's Main Street will be transformed into Halloween Headquarters during this annual festival. Evening events include a Haunted Walk where participants are encouraged to dress up like zombies, a bonfire hosted by the Littleton Fire Department, food trucks, vendors, and live music, and viewing of hundreds of jack o 'lanterns, which will illuminate the Ammonoosuc River.