Winter in the White Mountains is a magical time and while we love spending time outdoors, playing in the snow, there are some days that the weather may not cooperate and we just want to find something fun to do indoors. Don't despair! We've got you covered! Take a peek at all the fun indoor activities there are in the White Mountains. 
Visit an Aquarium
Living Shores Aquarium in Glen is New Hampshire's first aquarium and offers 32,000 square feet of interactive tide pools, exhibits, and immersive activities. Touch a sting ray, visit with the otters, play in the Augmented Reality Sandbox, and check out the axolotls…some of the newest (and cutest) residents at the aquarium.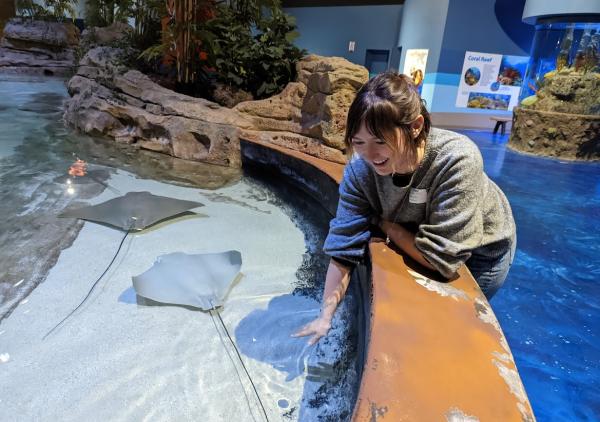 Tour a Museum
Both the Franconia and North Conway branches of the New England Ski Museum showcase exhibits on ski pioneers, New England Olympians, the 10th Mountain Division, Tuckerman Ravine, classic skis, lost ski areas, local legends and more.
If you're in Plymouth, engage in the White Mountains' past, present, and future at Plymouth State University's Museum of the White Mountains. Explore the region's artistic, historical, geographic, and cultural treasures through multiple exhibits, activities, and events throughout the year. Both museums are free of charge, but donations are happily accepted!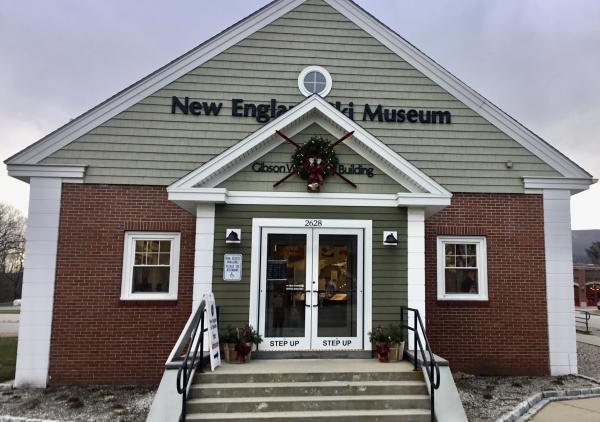 Climb an Indoor Rock Wall
Snowy day, windy day, cold day…whatever the weather, it's a great time to check out the indoor rock climbing wall at North Country Climbing Center in Lisbon. With over 6,000 feet of varied terrain, this is a fun activity for everyone from beginners to the advanced climber.
Try and Beat the Clock at an Escape Room
With 60 minutes on the clock, do you have what it takes to solve riddles, find clues, and unravel the mystery before time runs out? Test how well you can think on your feet at Mystery NH in North Conway. 
Games Galore
Touted as being the Largest Arcade in the World, there are over 600 games for all ages to choose from at Funspot in Weirs Beach. Spend hours at prize games, video games, pinball, kiddie bumper cars & kiddie rides, an 18-hole indoor mini-golf course and ten pin & candlepin bowling. Grab a pizza and drinks while you're there. THE spot for family fun.
Catch A Show!
At the Flying Monkey Movie House & Performance Center in Plymouth, you can experience a big show in an intimate venue with a packed schedule including GRAMMY winners, Rock & Roll Hall of Famers, world renowned comedians, extraordinary cinema and more. Enjoy dinner at the theater before the show to complete the experience.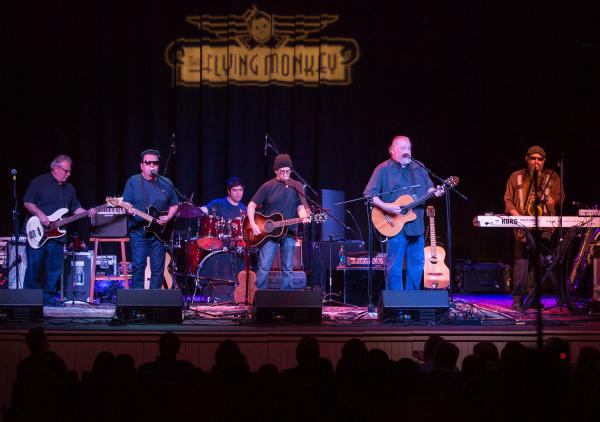 Wine and Beverage Tastings
Experience the finer things in life when you take in a wine tasting at Seven Birches Winery in Lincoln. Schedule a tour of the winemaking facility or a special tour with the winemaker. Mead, hard cider or hard seltzer more your flair? Head on over to Rhythm Handcrafted Beverages Studio, also in Lincoln, for some sips of their unique offerings. Visit Hermit Woods Winery in Meredith to taste their locally made wines, then stay for an evening of live music or a movie in their Loft event space.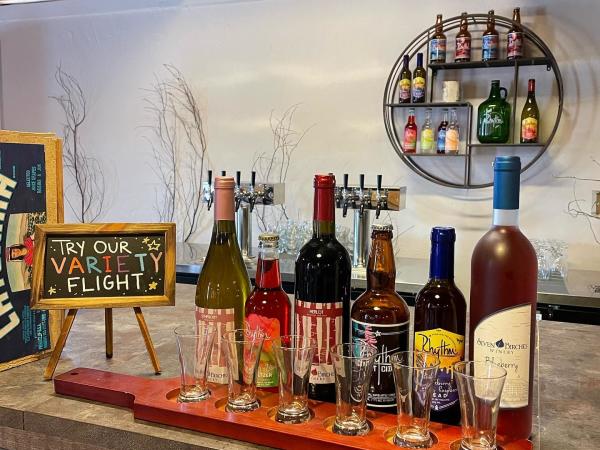 Sample Local Brews
The White Mountains is home to several craft breweries located in a few of the quaint towns that are so unique to the White Mountains region. The Woodstock Inn Brewery in North Woodstock has been making their brews for over 20 years and offer beers made with local ingredients. Enjoy a brewery tour before savoring a flight. Schilling Beer Co. in Littleton specializes in German beers and is located in a converted historic mill. Take in scenic views of the Ammonoosuc River from their tasting room. Rek Lis Brewing Co. in Bethlehem offers a rotating menu of their locally made beers and offers a generous food menu as well. Live music most nights will keep you entertained as will their whiskey and spirit tasting events. Twin Barns Brewing Co. North Taproom in North Woodstock is the new kid on the block but they bring with them their beers that some of you may know and love from their Meredith location. Enjoy live music and tasty snacks at their northern outpost.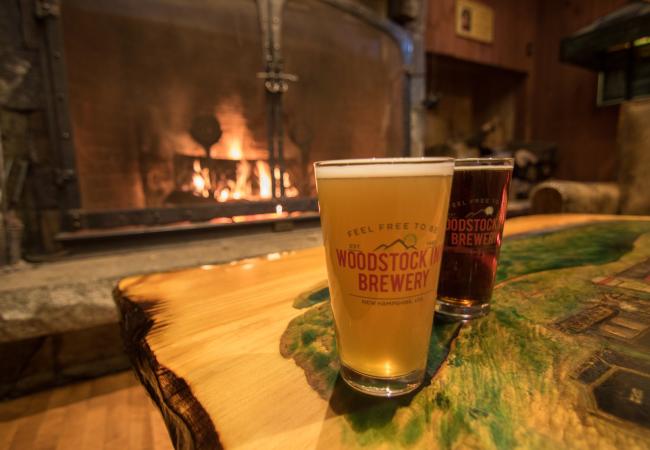 Continue to warm up over lunch or dinner at one of our fantastic restaurants, and once the weather is more to your liking, head to our Winter in the Whites page to see what other winter activities you can enjoy while you're visiting us.