Easter is almost upon us, and with it, a flurry of festive feasts, egg hunts, and lodging deals. If you've been wondering "what is there to do during Easter weekend in the White Mountains?", hop to scrolling.
Easter Events
CONWAY SCENIC RAILROAD (North Conway, NH)
All aboard the Easter Bunny Express! After an Easter Bunny meet and greet inside the Conway Scenic Railroad's historic train station, Easter enthusiasts can take a 1 hour roundtrip train ride to Conway while partaking in a one-of-a-kind scavenger hunt. Kiddos will love the diversions, while adults can enjoy the serene sights of spring just starting to bloom in the Mount Washington Valley.
Easter Bunny Express runs from 11am to 4pm. To see ticket prices and purchase your own tickets online, head to the Conway Scenic Railroad website.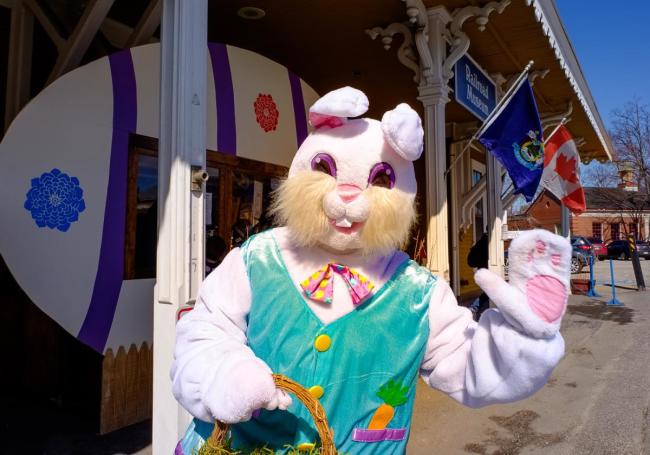 LEAGUE OF NH CRAFTSMEN FINE CRAFT GALLERY (Littleton, NH)
Upend your eggs-pectations for Easter Weekend, and head to the League of NH Craftsmen Fine Craft Gallery in Littleton, NH. Here, you can pick up a last minute hostess present and then treat yourself to a Pysanky Egg Demo hosted by VT artist Shannon Wallis. From 11am to 3pm on Saturday, 4/8, Wallis will talk about the history and artistry of Ukrainian Easter Eggs as she creates works of art on eggshells. By the end, you'll leave ready to up your own Easter egg game.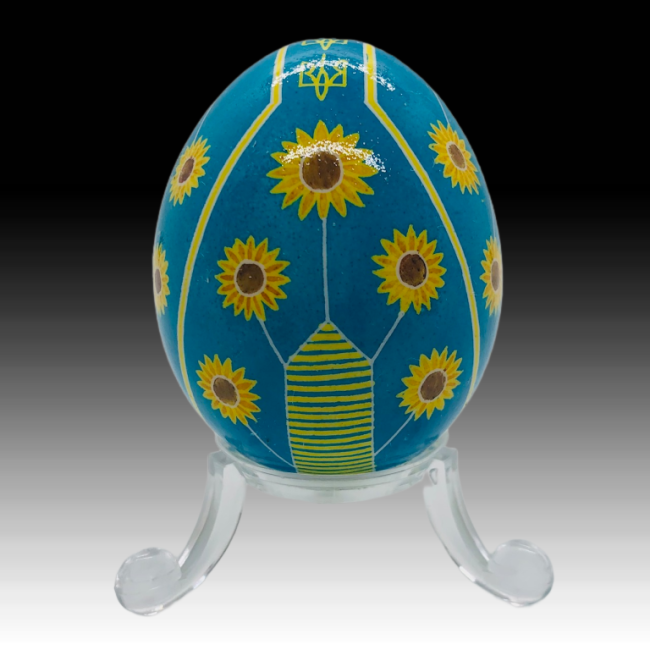 JACKSON AREA CHAMBER OF COMMERCE (Jackson, NH)
Jackson, NH's Easter Spring EGGstravaganza is one of the must-do's during spring in the White Mountains. Thanks to the efforts of the Jackson Area Chamber of Commerce, multiple properties will be hosting this FREE townwide egg and treasure hunt. Participants will have from 11am to 2pm to track down all their goodies; from there, the rest of the day is up to you. Might we suggest a visit to nearby Jackson Falls or coming up with your own spring itinerary?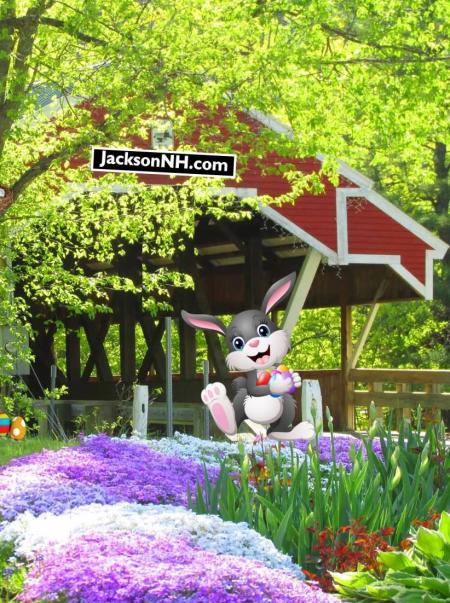 SETTLERS GREEN (North Conway, NH)
Kick off your Easter celebrations early in the month with Easter on the Green at Settlers Green (North Conway, NH). This kid-friendly event, sponsored by the Lindt Chocolate Shop, will include a Treasure Trail with eight bunnies and eggs to find, plus an Easter basket full of goodies waiting for participants at Customer Service. The Easter bunny will also be hopping by for photo ops, and four out of the 150 available baskets will also include a $50 Settlers Green Gift Card (meaning mom and dad get something sweet too!).
This event is held Saturday, 4/1 (the weekend before Easter) from 11am – 2pm.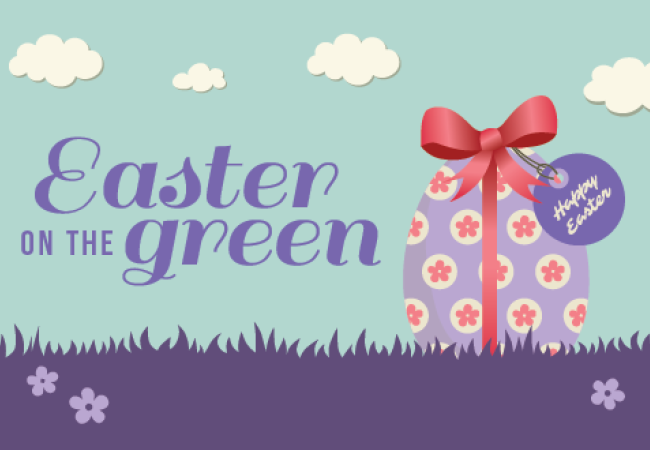 WATERVILLE VALLEY RECREATION DEPARTMENT (Waterville Valley, NH)
Recreate a classic Easter experience, and round up your kiddos for some good old fashioned field frolicking during the Waterville Valley Recreation Department's Easter Egg Hunt. Thousands of eggs will cover Packards Field and its adjacent playground, meaning every kiddo will get their fair share of treats. Keep an eye out for lucky "Golden Eggs", which merit a special prize at the registration tent.
Advance registration is required online. WVRD's Easter Egg Hunt will be held Saturday, 4/8 (with a 9:30am start for ages 5 and under, and a 10am start for ages 6 – 11). The cost is $5/member and $15/guest.

Easter Sunrise Services
If the spiritual side of Easter is your main reason for celebrating, set your sights on a non-denominational mountaintop sunrise service. You have your choice of two on Easter Sunday, including one at the summit of Loon Mountain Resort in Lincoln, NH (hosted by the Loon Mountain Ministry) and the other at the top of Waterville Valley Resort's Mount Tecumseh (hosted by the Waterville Valley Community Church). Both offer breathtaking views, as well as the option to get first tracks on the mountain post-service, well before it opens up for the day. 
Loon Mountain Ministry Sunrise Service: Tickets are $5 (per person, ages 3 and up) and can be purchased online here. Gondola loading begins at 5:15am. Service starts at 6am. First Tracks at 7am. Breakfast options: Pancake Breakfast at the Octagon Lodge at 7am (price not included in ticket) or  Brunch at Encore Coffee & Thrift Shop at 9am (followed by a 10am service for those who didn't attend Sunrise Service). 
Mount Tecumseh Sunrise Service: Free. Chairlift passengers load at 5:30am. Service starts at 6 am. Sunrise at 6:15am. Free skiing post-service until 8am for sunrise service attendees. Easter Egg Hunt (on the Pasture at the base of the resort) starts at 9am for ages 10 and under.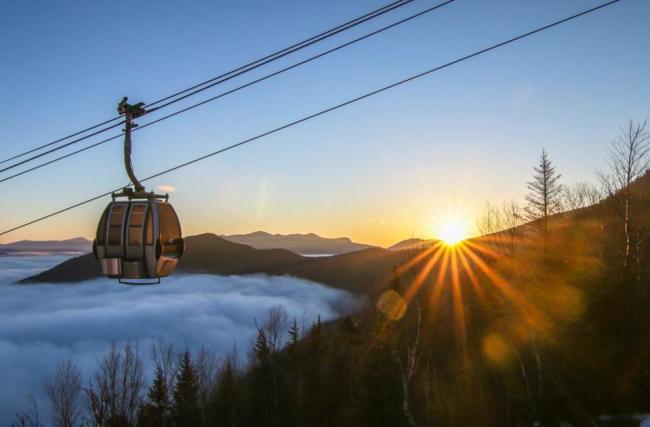 Easter Dining
THE COMMON FAMILY NH (Various Locations)
No need to hunt for an excellent Easter dinner in the White Mountains - The Common Man Family of restaurants is hosting at locations throughout New Hampshire. Whether you want to stick with the titular Common Man (we'd recommend Lincoln or Ashland) or try something new like the Italian Farmhouse (Plymouth, NH) or Lakehouse Grille (Meredith, NH), you can enjoy Easter specials running from 11am to 5pm on Sunday, 4/9.
Click here to see more locations in The Common Man Family.
EAGLE MOUNTAIN HOUSE (Jackson, NH)
Easter Sunday, make your way to the Eagle Mountain House in Jackson, NH. Executive Chef Stan Shafer and his culinary team will be taking over the Eagle Landing Tavern with a yummy extravaganza stretching all the way from brunch to dinner. Morning offerings will include everything from build-your-omelets and French toast with berries and whipped cream cheese to lamb shank or maple salmon with abundant sides. Come dinner time, New England clam chowder and tavern favorites like quesadillas and nachos will make an appearance alongside dressed up salads and the legendary Eagle Burger.  
Brunch is scheduled for 10am to 3pm, and dinner 4pm to 8pm on Sunday, 4/9. Reservations are suggested and can be booked online at EagleLandingTavern.com or by calling (603) 383-9111.
MOUNTAIN VIEW GRAND RESORT & SPA (Whitefield, NH)
A culinary eggs-travangza awaits at the Mountain View Grand Resort & Spa in Whitefield, NH on Easter Sunday. There will be eggs benny, banana chocolate pancakes, a smokehouse ham carving station, spring yogurt parfaits, and pretty much anything else your breakfast-loving heart could dream up. It's all there plus more, and it's only available from 7:30am to 11am on 4/9.
Price: $24 per adult, $12 per children ages 6 -12, and complimentary for children 5 and under. Alcohol, tax, and gratuity not included. Reservations can be made by calling 888.589.6661. Easter breakfast will be held in the Harvest Tavern Restaurant.
OMNI MOUNT WASHINGTON RESORT (Bretton Woods, NH)
If planning a whole weekend around Easter dining sounds like your cup of tea, head to the Omni Mount Washington Resort (Bretton Woods, NH) for two grand meals. Saturday, 4/8 you're invited to an Easter Tea Party hosted by none other than the Easter Bunny. On Sunday, 4/9, a traditional Easter Dinner in the elegant yet casual Main Dining Room is on the menu.
Also? Locals can make a night of it and receive a 30% discount off lodging over Easter weekend! More details available here.
Call 603.278.3426; reservations required for both dining events. | Easter Tea Party (4/8, 1pm – 3pm): $120 per family, up to 5 people (or $30 per person, 2 & under FREE). | Easter Dinner (4/9, 12pm – 8pm): $60 per adult, $30 per child (ages 5 -12), free (ages 4 and under).
WOODSTOCK INN BREWERY (Woodstock, NH)
The Woodstock Inn Brewery in North Woodstock, NH is hosting a scrumptious Easter Brunch Buffet on Sunday, 4/9. There will be omelette and waffle bars, carving stations and veggie lasagnas, a veritable smorgasbord of deserts, and plenty of other options for the whole family. You'll have from 9am to 2pm to enjoy, so don't dawdle!
Adults: $32.99 per person, Kids (12 and under): $18.99 per person. Please call 603.745.2951 for reservations (which are accepted, but not required). Check out Easter lodging specials on the Woodstock Inn Brewery website. 
Easter Lodging
GOLDEN EAGLE LODGE (Waterville Valley, NH)
Visitors to the western White Mountains, take note: the Golden Eagle Lodge in Waterville Valley, NH is offering a "Come Spend Easter With Us" special over the holiday weekend. Think condos with full kitchens and private bedrooms, plus shopping and dining at Waterville Valley Town Square and lots of scenic vistas just outside your front door.
Interested guests can opt to book online at goldeneagle.com and use promo code EAST at checkout or call the Lodge at 603-236-4600; either option will give you access to a 20% discount during your stay.
What's first on your Easter list? We'd love to see what you get up to! If you post to social, add #yeswhitemountains to show off your favorite entrée or Easter egg prize – we just might share it to @whitemountains.