We're big fans of pure New Hampshire maple syrup and are lucky to have several maple producers in our backyard, here in the White Mountains. Here are some great places to purchase some of this liquid gold either for yourself or as a gift for someone you love.
Believe in Books Literacy Foundation 100-Acre Wood
The 100-Acre Wood Sugar Shack may be closed for the season, but they still have their delicious and self-produced maple syrup available to purchase online or at for curbside pickup at their office.  If you choose to pick up your syrup, be sure to stick around and enjoy their Storybook Trail, which is a family-friendly trail which features a storybook along the way.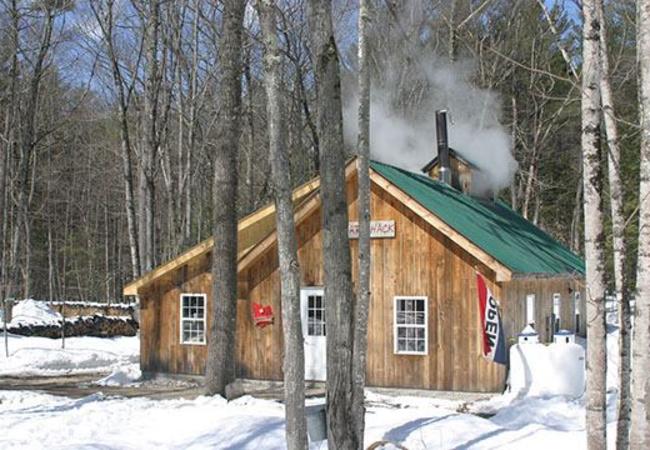 The Fadden family has been tapping trees and boiling maple syrup for about 200 years, so they know a thing or two about the process. The General Store on Main Street in North Woodstock carries a variety of maple products along with their award-winning maple syrup and while you're there you can explore their small historical museum.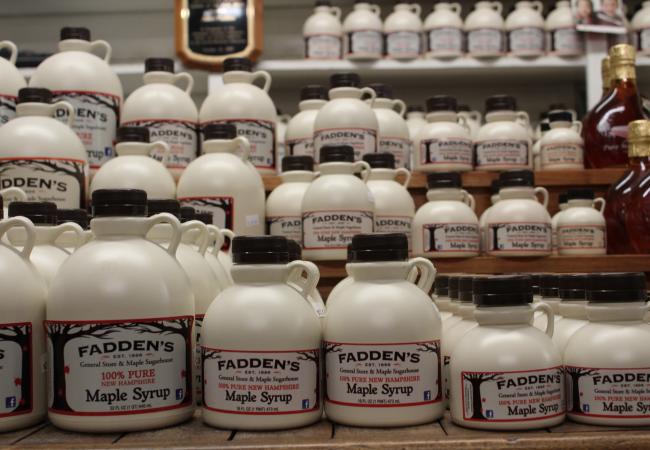 The Fuller family has been producing award-winning maple syrup and maple products since 1972 and invite you to come visit their store in Lancaster so you bring a taste of the White Mountains home with you. They also sell their maple products and share tasty maple recipes on their website.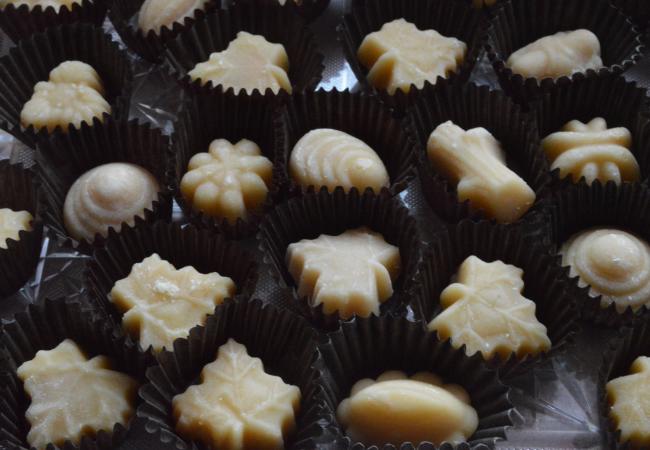 Remick Country Doctor Museum & Farm
While it is the "quiet" season on the farm, the museum store is open Wednesday-Friday from 10am-2pm with products from the farm including fresh eggs, meat, and Remick produced maple syrup. The grounds are currently open for daily exploration and admission is by donation.  Visit with some of Remick's farm animals after purchasing your syrup.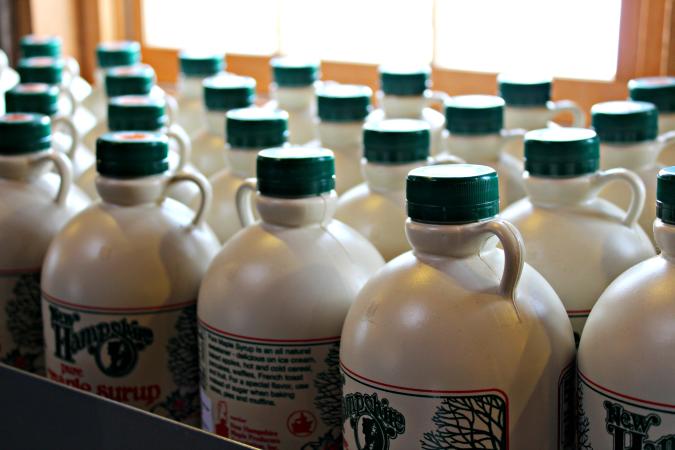 Check out these delicious maple recipes created by some of our White Mountain's businesses that you can make at your home "sweet" home.
Polly's Pancake Parlor Recipe Page
Adair Inn & Restaurant Maple Walnut Muffins
Fuller's Sugar House Recipe Page