Would you go surfing in the winter? What about playing arcade games from yesteryear? The Southern White Mountains is all about switching up expectations of what you can do during the winter season. This region is home to smaller mountains and countless ice-capped lakes. It also has pretty paths through wintry woods, local wines to write home about, and plenty more!
Travelers looking to add another day to their stay (or swap out these activities for another region's offering) can select from our assortment of 1-day winter itineraries or our 2 – 3-day itinerary.
Prior to setting out on your adventures, please check the operating dates and hours for all listed dining and activity options, as winter schedules vary. Also, book online ahead of time for experiences you know you don't want to miss; many listed options sell out regularly and well in advance. 
MORNING
Where are you starting your day? If you're anywhere near Nashua (on the southern border of NH), we'd recommend kicking things off with an indoor surfing or skydiving Session at SkyVenture NH. But if you'd rather stick to a winter classic, head further north to the Lakes Region and Gilford, NH, where you can buckle on those ski boots for a half day of skiing at Gunstock Mountain Resort!
SkyVentureNH opens at 11am on weekends, so plan the rest of your day accordingly if you'd like to go with this option.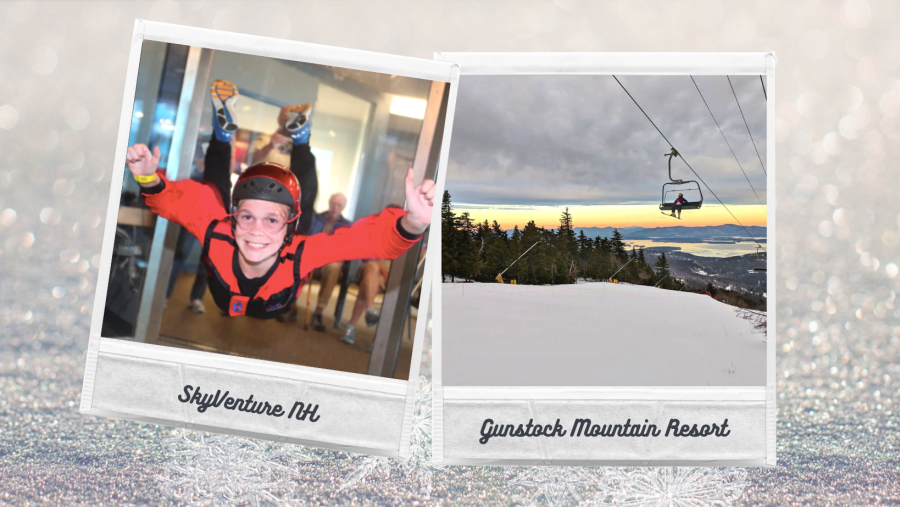 AFTERNOON
Combine lunch with a wine tasting and you have one of our favorite winter activities in the White Mountains! Hermit Woods Winery in nearby Meredith, NH places an emphasis on local and seasonal flavors from their bottled fruit wines to their on-point appetizers, making it easy to spend a whole afternoon sampling and sipping.
Unless you're a diehard oenophile, though, we'd say save a few hours of the day for another adventure. You have your choice of taking a short walk in Whitten Woods (be sure to bundle up!) or staying warm inside the massive, amusing Funspot (Weirs Beach, NH), which is packed with both modern and throwback arcade games.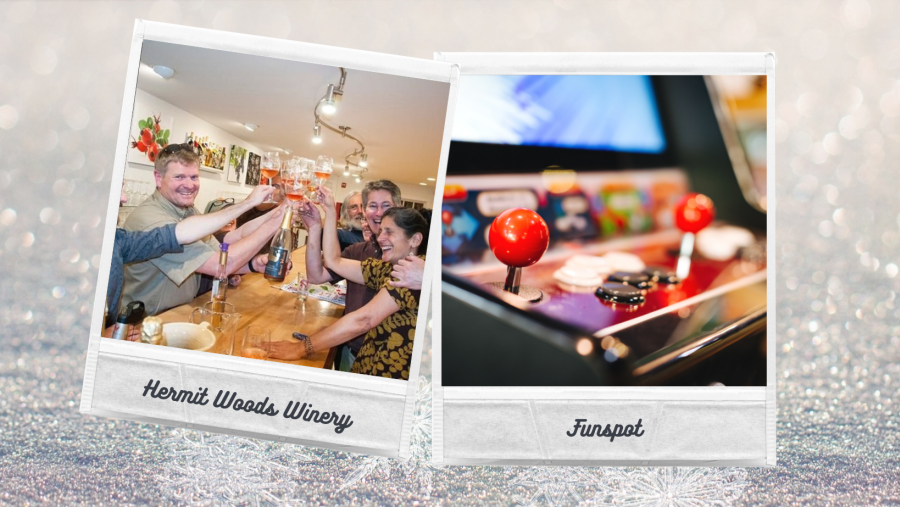 EVENING
Dinner is only a quick drive from the afternoon's activities. We'd recommend either Hart's Turkey Farm Restaurant if you're still craving those Thanksgiving holiday flavors, or stopping at one of the many Common Man properties in the Meredith area. Diners will have their choice of American classic comfort dishes at The Common Man itself, or options ranging from Italian fare to homey dinners with a "cabin by the lake" kind of flare.
Whichever you pick, we propose toasting the day and recapping favorite moments over your meal. Then, it's time to hit the road and head back home!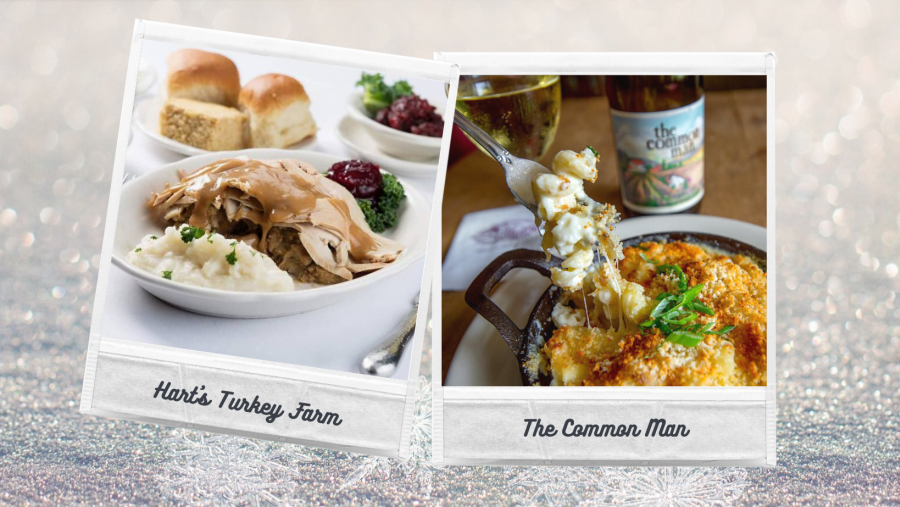 *Christmastime*
Combine Christmas and a mountaintop castle, and you can start to imagine the decorated splendor of Christmas at the Castle, a special holiday event at Castle in the Clouds (Moultonborough, NH) which runs through Thanksgiving weekend. If this lovely event has already passed you by, we'd recommend tax-free shopping at the Tanger Outlets Tilton for those last-minute additions to your gift giving list.
More than any other season, winter in the White Mountains is a time to pack sensibly. Bundle up for all your winter excursions, including waterproof outerwear, warm layers, hats, mittens, winter boots, microspikes, and other seasonal necessities. Local outfitters are a great place to supplement your winter wardrobe and gear.
Outfitters include:
Remember to keep safety in mind for all your adventures. Check the forecast often, as conditions can change quickly. Make sure your car is in good working order for the challenges of winter driving, call ahead to confirm that your desired activities and dining options remain open, and always opt to explore within you and your group's abilities and comfort levels. We encourage purchasing a Hike Safe card as well.