There's a reason North Conway, NH always tops the lists for "Best Ski Town". One drive down main street reveals homegrown shops, dining galore, and snowy peaks punctuating almost every vista. Yes, there are places to ski! But there's also much more to see in North Conway and the surrounding towns of the Mount Washington Valley. Whether it's visiting an aquarium, shopping for handmade chocolate, or solving an escape room, challenge you to do a little bit of everything during your one great day in this idyllic winter setting.
Travelers looking to add another day to their stay (or swap out these activities for another region's offering) can select from our assortment of 1-day winter itineraries or our 2 - 3 day itinerary.
Prior to setting out on your adventures, please check the operating dates and hours for all listed dining and activity options, as winter schedules vary. Also, book online ahead of time for experiences you know you don't want to miss; many listed options sell out regularly and well in advance. 
MORNING
Start your day with the ultimate winter experience: a few hours on a ski hill! Carve some sweet turns on the slopes of Attitash Mountain Resort (Bartlett, NH) or Cranmore Mountain Resort (North Conway, NH), or book a lesson if this is your first time on skis or a snowboard. Families seeking an option for the whole crew should also consider the Mountain Adventure Park and snow tubing hill at Cranmore. We're hard pressed to pick a favorite, but we'd say the Mountain Coaster is the absolute best way to replicate that racing, wind in the hair feeling of zooming down a freshly groomed ski slope.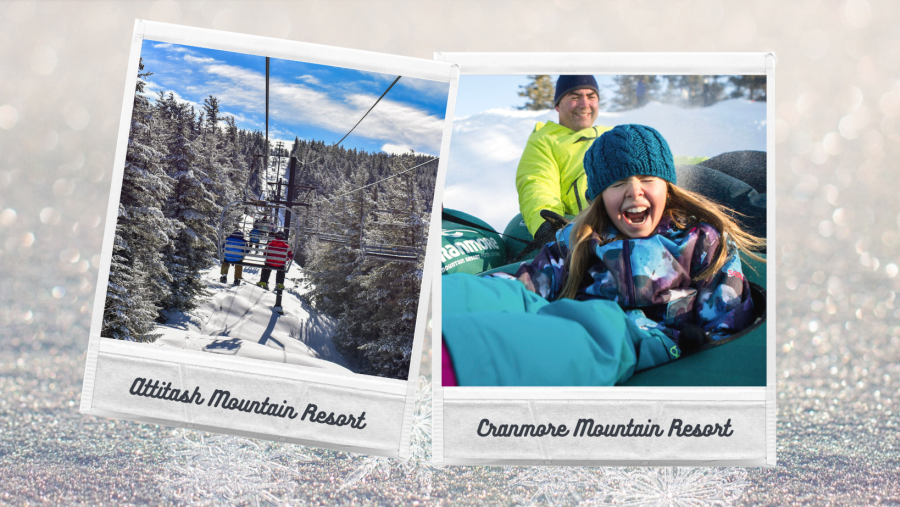 AFTERNOON
Ease your transition from morning to afternoon with a laid-back lunch onsite at the ski resort of your choosing. After that, pack up your ski gear and pick the next part of your day. Would you rather spend some more time outside, or warm up with a family-friendly inside activity?
Option 1
If spending time in the great outdoors still seems swell, we'd recommend snow shoeing or walking the trails at the Believe in Books Literacy Foundation (Intervale, NH) or cross country skiing at the famous Jackson Ski Touring Foundation. This Jackson, NH option offers rentals and lessons for beginners, as well as the largest cross country trail network in the Northeast. 60 miles of groomed trails are calling your name, but don't stay too long – there's still a little daylight and a lot to do!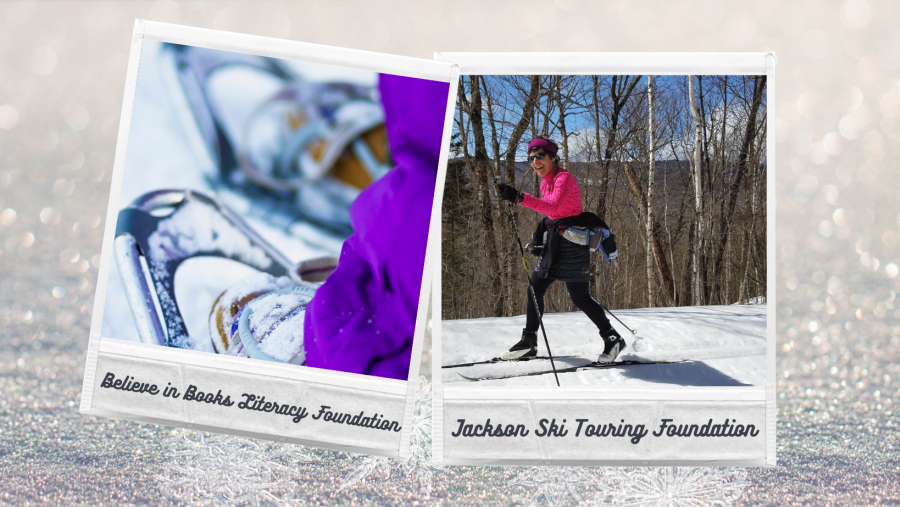 Option 2
You opted for an inside activity – good choice! But what are some fun things to do inside during winter in the White Mountains? We'd start with wandering from shop to shop on North Conway's picturesque main street, picking up a handmade souvenir from the League of NH Craftsmen and sweets for loved ones at the nearby Bavarian Chocolate Haus. After that, stow your purchases in your car and make your next choice. You can either drive to Living Shores Aquarium in Glen, NH to spot some adorable Asian Small Clawed Otters, or try to solve a themed escape room at Mystery NH!
Mystery NH will be relocating soon. Please visit the Mystery NH Facebook for updated information as it becomes available. Mystery NH is closed Tuesdays, Wednesdays, and Thursdays (with extended hours potentially available during posted school breaks).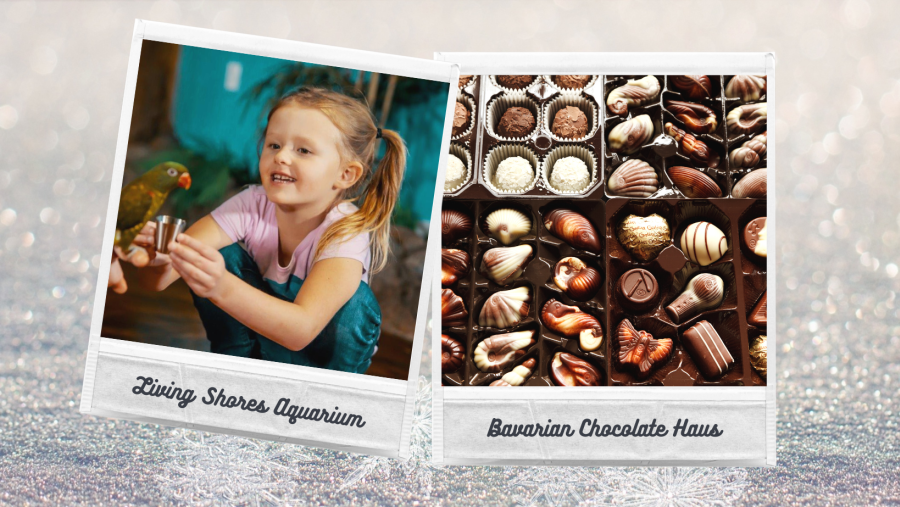 EVENING
What a day! You've certainly earned dinner at one of the many restaurants in Mount Washington Valley. Those seeking a bit of an upscale experience should book a reservation at the beautifully appointed Wild Rose Restaurant at the Stonehurst Manor. Bask in the Victorian-era architecture while you dine and devote some time to the Wild Rose's tempting cocktail list.
If you've still got a bit of pep after your nightcap, we have one last suggestion: attend a performance at the M & D Playhouse at the historic Eastern Slope Inn! Otherwise, hop in your car for one last journey: the ride home.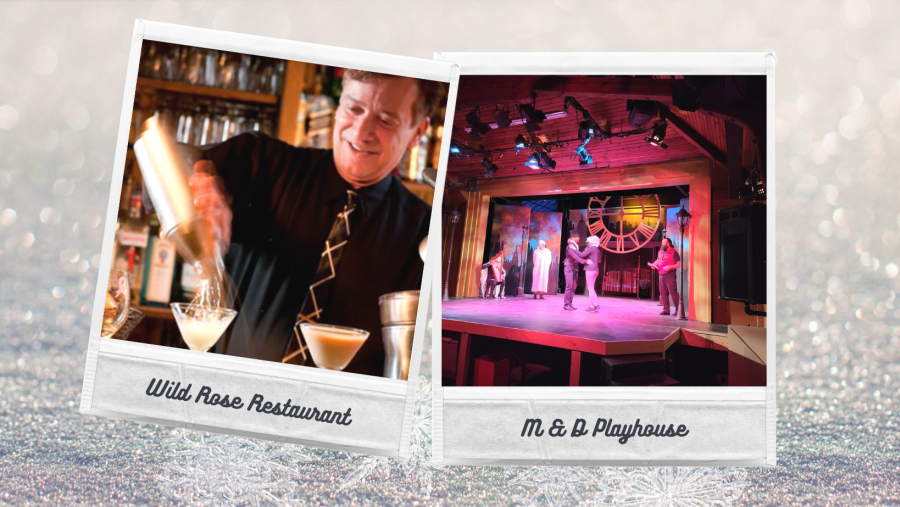 *Christmastime*
The Christmas season is one of the most enchanting times to visit Eastern White Mountains. Rather than wondering "what to do?", it's more often a question of "what not to do?". There are just so many wonderful activities to choose from! Here are the ones that top our list…
Book a festive Conway Scenic Railroad ride (either Journey to the North Pole or a Santa's Holiday Express)
Take part in Jackson, NH's signature holiday experience, the Jingle Bell Chocolate Tasting Tour
Shop at The Christmas Loft in North Conway, NH
​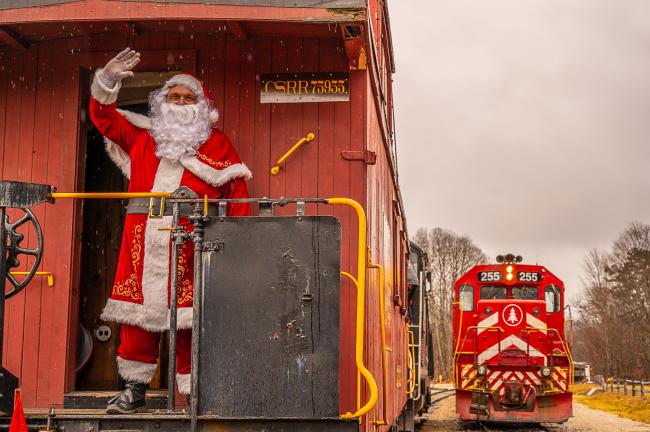 More than any other season, winter in the White Mountains is a time to pack sensibly. Bundle up for all your winter excursions, including waterproof outerwear, warm layers, hats, mittens, winter boots, microspikes, and other seasonal necessities. Local outfitters are a great place to supplement your winter wardrobe and gear.
Outfitters include:
Remember to keep safety in mind for all your adventures. Check the forecast often, as conditions can change quickly. Make sure your car is in good working order for the challenges of winter driving, call ahead to confirm that your desired activities and dining options remain open, and always opt to explore within you and your group's abilities and comfort levels. We encourage purchasing a Hike Safe card as well.