When winter adventuring, the first thought is always "Go North". In this case, that means the Northern White Mountains! This part of our region is renowned for its myriad ways to explore the great outdoors as well as its burgeoning arts and brewery scene and jaw-droppingly gorgeous, historic Grand Hotels. For a 1-day adventure that marries the best of adventure alongside a bit of culture, read on.
Travelers looking to add another day to their stay (or swap out these activities for another region's offering) can select from our assortment of 1-day winter itineraries or our 2 – 3-day itinerary.
Prior to setting out on your adventures, please check the operating dates and hours for all listed dining and activity options, as winter schedules vary. Also, book online ahead of time for experiences you know you don't want to miss; many listed options sell out regularly and well in advance.  
MORNING
Start your northern romp with a bounty of beautiful snow! Gorham, NH is your first destination for the day, and you have your choice of three activities: renting snowshoes or cross-country skis from Great Glen Trails Outdoor Center, taking one of Northeast Snowmobile & ATV Rentals, Polaris Premier Adventures' snowmobiles out for a spin, or skiing down the slopes Wildcat Mountain. All options will get you out and about in the great outdoors, invigorated for the day ahead.
Plan on taking the whole morning for any of these listed adventures (and opt for a half-day ticket if you choose to spend your time at Wildcat Mountain).
Check Wildcat Mountain's website for the latest conditions, opening dates and hours, online tickets, and more.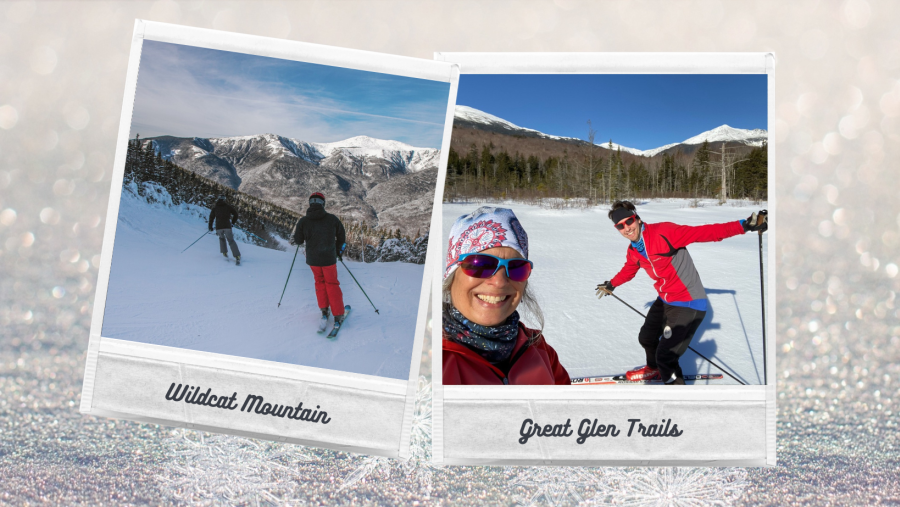 AFTERNOON
A morning spent outside in the wintertime often leaves us rosy cheeked and ravenous for a big meal. Might we suggest warming up with lunch at the Omni Mount Washington Resort (Bretton Woods, NH)? This historic property has several restaurants on site, as well as a stunning lobby to explore and a splendid view from the back veranda.
To get to the Omni Mount Washington Resort from the Gorham, NH area, we recommend heading south on Route 16 to and traveling west on Route 302 through Crawford Notch. The Omni Mount Washington prioritizes seating for resort guests first.
After lunch, your journey continues with a novel way to see the scenery! Pick from a romantic horse drawn sleigh ride at the Omni Mount Washington Resort or the Franconia Inn Activities Center (Franconia, NH), a snowy dogsled tour with Muddy Paw Sled Dog Kennel (Jefferson, NH), a snowy ride partway up the Northeast's highest peak with the Mount Washington Cog Railway (Marshfield Station, NH), or a scenic helicopter ride with Vertical Ventures Aviation (Whitefield, NH).
If you'd rather take it easy after the morning's exertions, why not head to the shoppable main streets of nearby Bethlehem, NH or Littleton, NH? Offerings include boutiques, breweries, and art galleries such as WREN (Bethlehem, NH) and the League of NH Craftsmen (Littleton, NH), which feature the works of hundreds of local artists.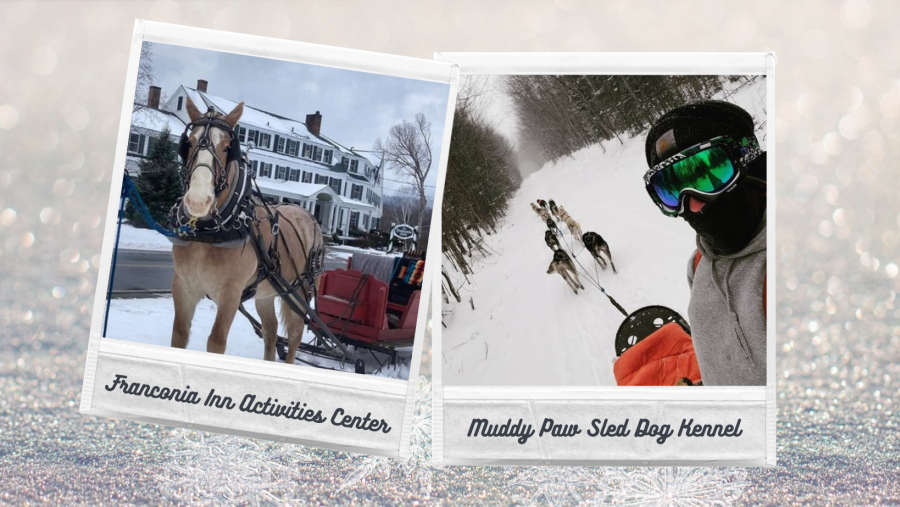 EVENING
It's dinnertime! Wrap up a busy day of adventure with a cozy, sit down dinner.
For beer aficionados, we'd recommend the laidback, brewpub vibes of Rek'-lis Brewing Company in Bethlehem, NH (be sure to check out their new tasting room, The Pint House) or Schilling Beer Co. in Littleton, NH for views of the icy Ammonoosuc River. Those looking for more of a refined experience would be well suited to Littleton's The Beal House or the The Wayside Inn Restaurant in Bethlehem, NH (which requires a little bit of well-worth it backtracking). Post dinner, head home with your head held high – you've just experienced the best of the Northern White Mountains!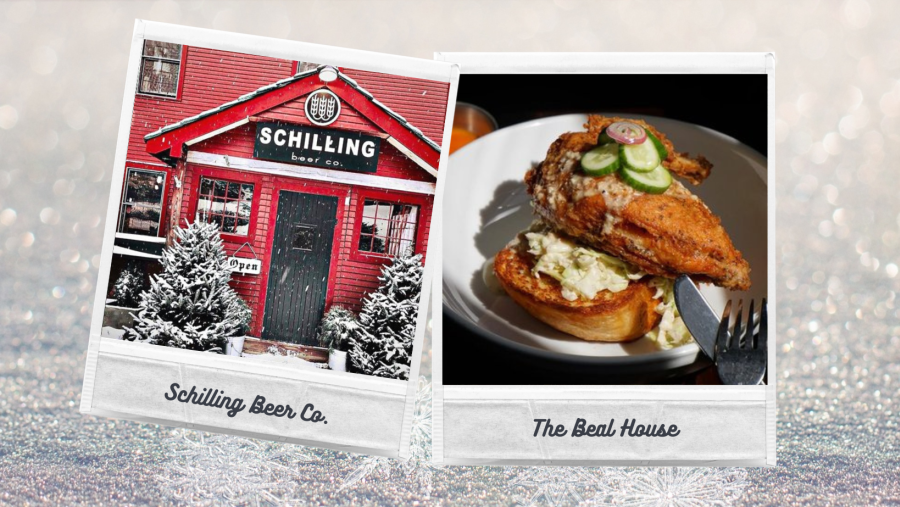 *Christmastime*
If it's almost the most wonderful time of year, there are many festive ways to celebrate the Christmas season. What about cutting your own Christmas tree at The Rocks in Bethlehem, NH? This might be one of the most scenic spots to snag a tree in the entire state! Another signature holiday experience in this region is Christmastime at Santa's Village, complete with friendly elves, reindeer to feed, and all kinds of fun, family-friendly rides. 
Holiday presents can be found at shops in each small town, but we'd like to give a special shoutout to the Littleton Coin Company (Littleton, NH) if you've been looking for the perfect present for any coin buffs on your gift giving list.
The Littleton Coin Company is open Monday through Friday, 9am to 5pm.
More than any other season, winter in the White Mountains is a time to pack sensibly. Bundle up for all your winter excursions, including waterproof outerwear, warm layers, hats, mittens, winter boots, microspikes, and other seasonal necessities. Local outfitters are a great place to supplement your winter wardrobe and gear.
Outfitters include:
Remember to keep safety in mind for all your adventures. Check the forecast often, as conditions can change quickly. Make sure your car is in good working order for the challenges of winter driving, call ahead to confirm that your desired activities and dining options remain open, and always opt to explore within you and your group's abilities and comfort levels. We encourage purchasing a Hike Safe card as well.